2019/4/26 from Friday to Sunday, May 19 Hibiya Festival
Festival of theatergoing that called out approximately 1,700,000 people (*) as the first area event after the Tokyo Midtown Hibiya opening of business, "Hibiya Festival" are events free, to be able to enjoy stages such as drama and dance, dancing, musical, opera only in center "Hibiya" of art culture, entertainment in opening air last year.
We extend opening show by Amon Miyamoto produce for continuation 2 at night, and stage of the best part is developed this year.
Free, during event period, can enjoy authentic opera by cooperation of neighboring facilities and short stage of theatergoing in "Hibiya Step Show" of main stage. We usually throw closed heat open outside in theater and are festival that Hibiya area is dyed for theatergoing literally.
Note (*)…Results from April 26 to May 6 (core period) are approximately 800,000 people for from April 26, 2018 to May 20
Period

2019/4/26 from Friday to Sunday, May 19  ※Core period: From Friday, April 26 to May 6 Monday (holiday)
Venue

Hibiya Step Square
Sponsorship

Mitsui Fudosan Co., Ltd., the general Hibiya area management, Tokyo art & live city design executive committee
Cooperation

TOHO Ltd., NISSEI culture promotion foundation (Nissei Theater)
Opening show
Opening shows consecutive at 2 night by Amon Miyamoto produce!
It is Amon Miyamoto produce, special stage by approximately 20 performers in all to give glory to opening of "Hibiya Festival".
We spin story of girl growing up being attracted by Rokumei-kan period with dance and song gorgeously and let symbol art object "Flora" (Flora) wake!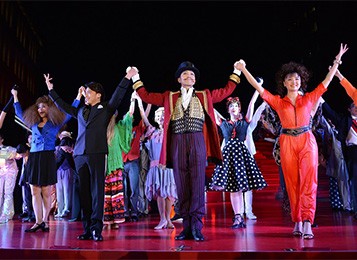 State of opening show of 2018
[place]

Hibiya Step Square

[schedule]

Friday, April 26, 27th Saturday

[rate]

Free of charge ※Viewing method is released in official site in the end of March
Symbol art object "Flora" (Flora) display & night show
Girl "Flora" (Flora) of approximately 4m in height by contemporary art writer yanobekenji comes over to Hibiya this year!
We appear for opening show in the supervision, Amon Miyamoto, special version by apparel cooperation, Masuda Sebastian and we establish permanently in Hibiya step open space during festival period and display.
Night show creating state to be awakened to hope that girl Flora is new by light and sound must see it!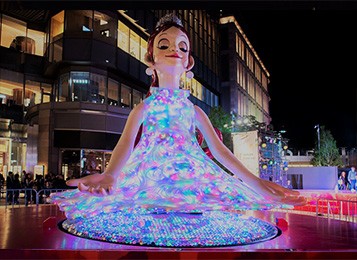 ©2018 Kenji Yanobe
[place]

Hibiya Step Square

[period]

From Friday, April 26 to Sunday, May 19

[night show (night direction) time]

From 18:00 to 22:00 ※By night special direction from Saturday, April 27
Hibiya Step Show
We stage drama, dance, dancing, musical, short stage of a variety of genres including opera free.
We usually release closed heat outdoors in theater, and anyone can appreciate real art to be able to enjoy.
[place]

Hibiya Step Square

[core period]

From Sunday, April 28 to May 6 Monday (holiday)

[rate]

Viewing free to do free of charge
●Sunday, April 28 NISSEI opera "Hansel and mini-stage of Gretel"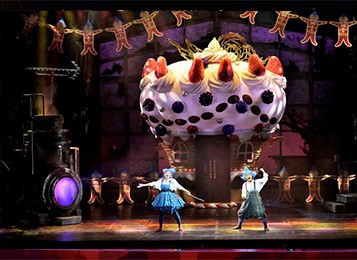 We photograph NISSEI masterpiece series 2015 opera than "Hansel and Gretel": Chikashi Saegusa
NISSEI opera "Hansel and Gretel" whom Nissei Theater which opened gives for Hibiya in 1963.
We hold mini-concert by three opera singers appearing on this product of presentation in June, 2019.
Mainly on music of the program, charm of opera provides condensed stage.
Appearance
:
Yuka Yamashita (Hansel / mezzo-soprano)
Eri Unoki (Gretel / soprano)
Kazuhiro Tsunoda (witch / tenor) others
●"Let's Ball (let's bal) which Hirosaki does not sell on Sunday, April 28! Dance "of angel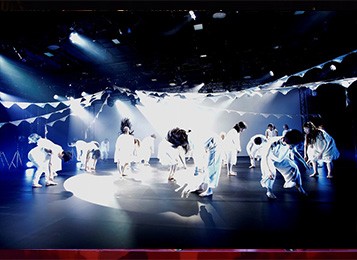 © Akihiko Yokoi
Angels and dance performance that featured the theme of dance of Vienna that opera by direction that Hirosaki does not sell comes up to "Hansel and Gretel." And we give a lecture on pair dance to be able to dance together!
Let's enjoy outdoors dance with dancer on the stage at place where there was Rokumei-kan Building in friend and parent and child in open space!

Appearance: When Hirosaki is not sold; REVO side B
●April 29 Monday (holiday) empire theater "Les Miserables"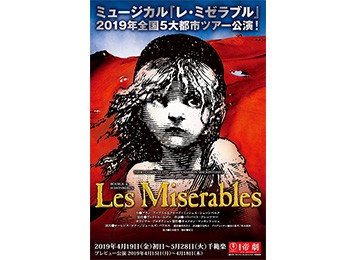 Musical "Les Miserables" which is staged in presentation, 5 afterwards big cities of the whole country in empire Theater until from April 19 to May 28. Since the premiere of 1987 in Japan, arrive at 3,172 times of presentation number of times in total, is right monumental achievement of musical.
We hold special event to introduce charm of "Les Miserables" which meets the new cast in 2019, and continues evolving to by song and talk.
PICK UP EVENTS
Other events

2019/3/22 from Friday to Sunday, April 14

The first anniversary of the opening of Tokyo Midtown Hibiya event "TOKYO MIDTOWN HIBIYA 1st Anniversary"

Tokyo Midtown Hibiya reaches anniversary from the opening of business on Friday, March 29, 2019. In event to celebrate feeling and spring of thanks, "TOKYO MIDTOWN HIBIYA 1st Anniversary," we do gorgeous flower art to color the whole town and blockbuster movie "Bohemian rhapsody" and collaboration, and Aristrist of various genres holds live stages which play musical piece of <the queen>. We reach anniversary gorgeously.