Collaboration shop of conspicuousness is open!
Collaboration shop of conspicuousness is open!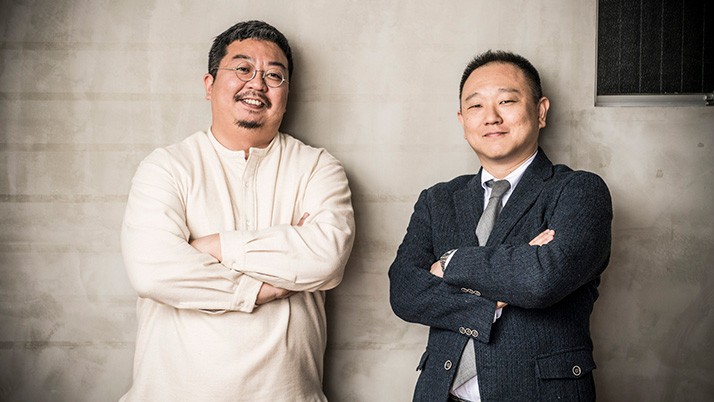 Shops
We introduce shop full of few individuality elsewhere!
<new business condition store>
Town already one to miscellaneous goods on glasses in barber shop
"HIBIYA CENTRAL MARKET"
There is not competitor whom there is not as for the target either, do not market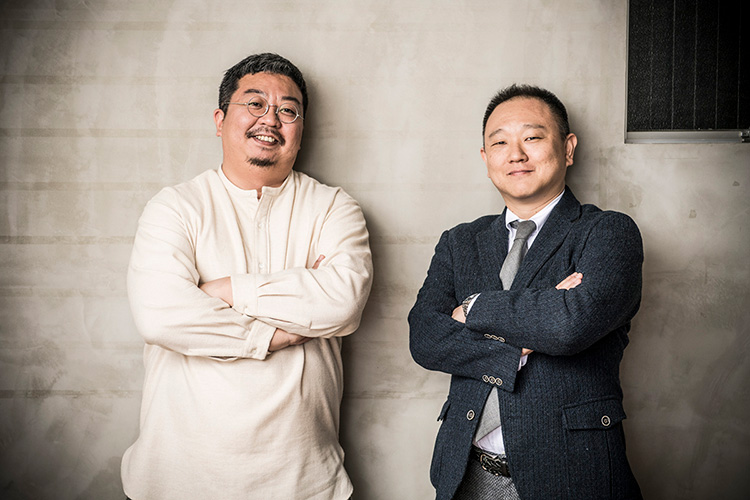 #In the world only in here
#Pleasure of way (rise)
#We continue always making town
#Ginza dinner meeting that is destined
Composition type store "HIBIYA CENTRAL MARKET" (crack shop central market) such as small town where cafe, event space gathered in cathedral in miscellaneous goods "LIBRARY" in glasses shop "CONVEX" apparel "Graphpaper" barber shop "hairdressing crack shop" bistro "IKKAKU." But Yurindo where it presents bookstore in metropolitan area to run. The making of shop seemed to be "little faster for market" image of Showa that we felt nostalgic for, how would design be made up? When there was few and could tell about charm of this market while it was said that it was, "plan was in progress, and Perth thinks that drawing fluctuated still more", we asked south Takayuki of creative director who promoted this project and Kentaro Matsunobu of Yurindo about story.
What is "HIBIYA CENTRAL MARKET" where there is "town" in commercial facilities?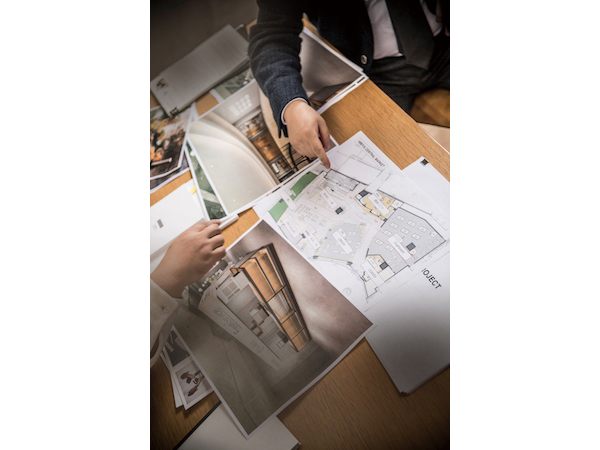 "Oneself is favorite optician and is coffee stand which paid frequent visits and. Saying it is in market where packed domestic and foreign shops where came across while traveling into; the south. It looks like some conducting wire are complicated as far as we have you show drawing.
"This is conscious of overseas way. It is not regular like Japan and table protrudes, and person eating there reaches, and article for sale protrudes and, anyway, is miscellaneous. It is Matsunobu that hear story of the center such south that works out design to be able to be excited like sense that visited market of unknown town while nodding with a smile. It "is my work that support as we decided that we entrust the south how the south is mobile. Myself, completion are long in coming, and there is strong confidence to two people who do not have way, and power that it is said to wake up new thing overflows.
South reason, "anyway, want to make "town" which is chaos. We seem to want to do in town of no holds barred to eat, and to do shopping, and to be enough for just to look at person who only sits down there, and comes and goes. We seemed to have seen somewhere, and scenery that I have never seen really must open so far.
Touch point that can experience charm of LEXUS casually
"LEXUS MEETS ... "Is born!
Smart & PREMIUM, new lifestyle space of Lexus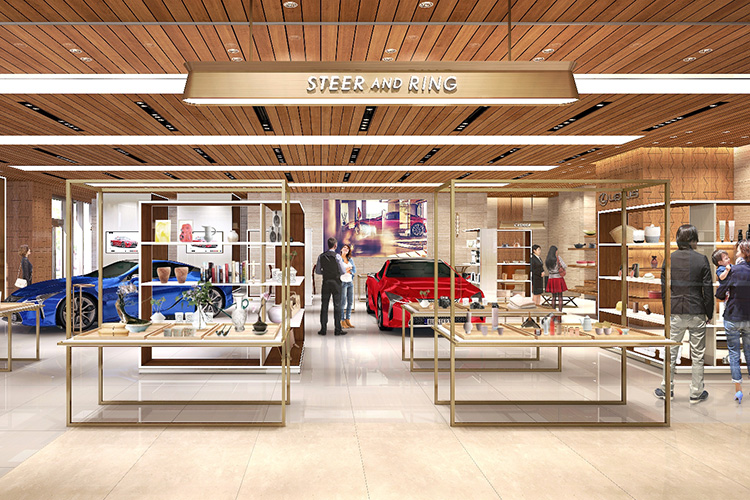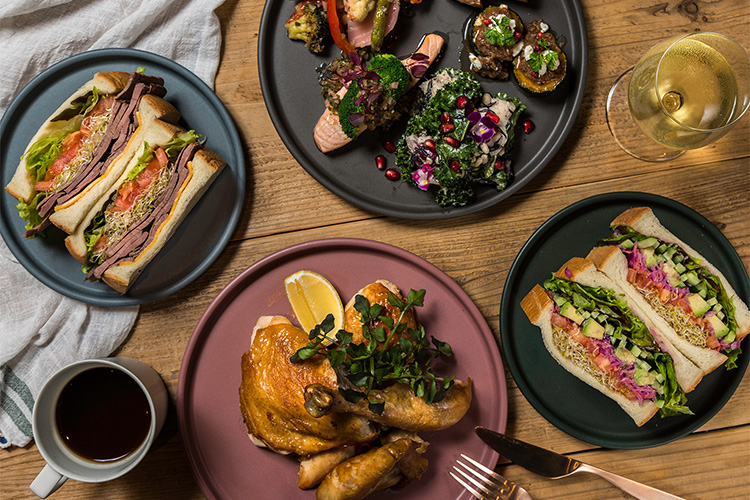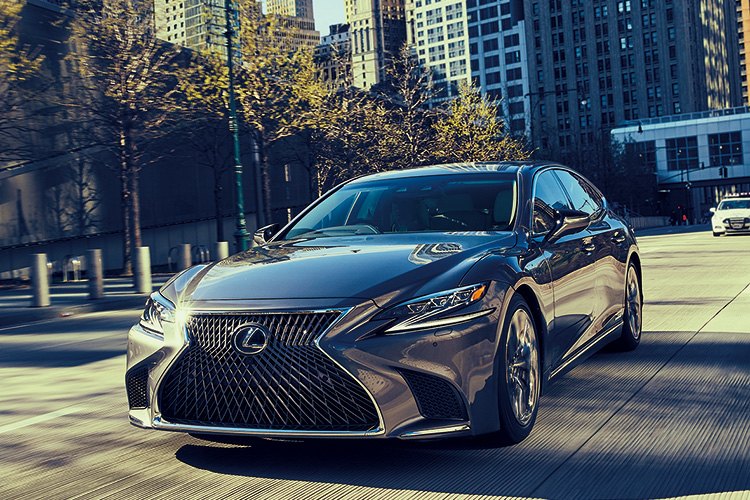 #LEXUS test ride experience
#LEXUS café more than 100 seats
#LEXUS Mitsukoshi Isetan select
#It is recommended to date
New business condition of this LEXUS "LEXUSMEETS...(rekusasumitsu...Even which has not touched LEXUS so far that boutique handling lifestyle miscellaneous goods that) does life wealthily and cafe which various scenes can enjoy every timetable and vehicle display, test ride were united is brand experience type facility that can experience LEXUS casually. Prior to opening, we asked the person in charge about concept.
"Experience through dealer was the center until now, but we wanted to have you feel Lexus in various forms as well as it close, and LEXUS wrestled for creation at new experience opportunity for these past several years. Of this time "LEXUS MEETS..."Has you enjoy view of the world of LEXUS of luxury lifestyle with car in people unfamiliar to LEXUS and is thinking that we want to do in place that you can feel. JTQ Tanikawa follows producer and invites him. LEXUS and Mitsukoshi Isetan are public, and boutique "STEER AND RING" selects lifestyle miscellaneous goods. And Mitsukoshi Isetan TRANSIT deals with cafe "THE SPINDLE" more than number of the seats 100. Please expect for new lifestyle suggestion of LEXUS.
Attention! "TOUCH AND DRIVE"

LEXUS test ride that can have an experience reservation casually on the spot

1.We plan test ride car setting of all car models.
2.Advance reservations are possible in exclusive Web site.
3.We are examining test ride route running in the downtown area around Hibiya, the Imperial Palace.

Fashion brand which Masaaki Honma deals with,
"MASTERMIND TOKYO" opening
In addition to Collection item of substantial lineup, we have a lot of limited products including various collaboration items
#The world first flagship store
#Wonder Salon
#MADE IN JAPAN
"MASTERMIND TOKYO" (master mind Tokyo) becoming the world's first flagship store of "MASTERMINDWORLD" fashion brand "mastermind JAPAN" which fashion designer Masaaki Honma deals with is born in Hibiya. We aim at world highest level in assortment of goods, all including service. It becomes special space such as salon which can be absorbed in the world of Mastermind deeply.